Today is International Women's Day, a day to celebrate the incredible achievements of women across the global coal value chain, and the progress being made in gender equality in one of the world's toughest industries.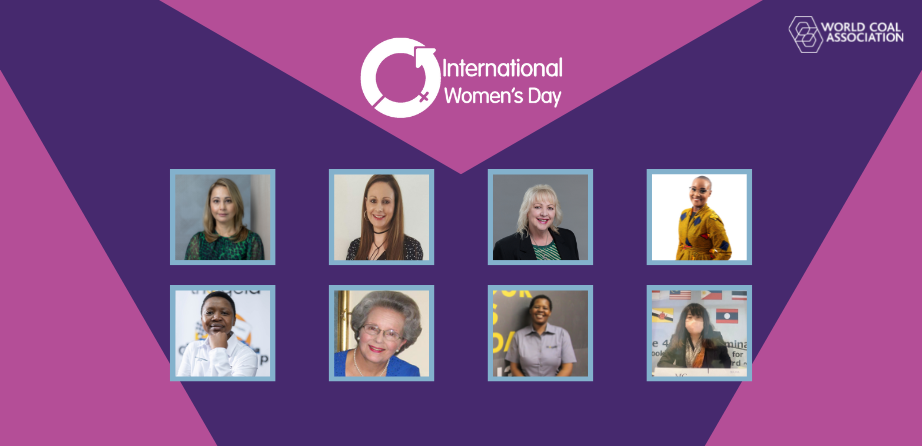 Across the world, only 24% of senior managers are women, and 25% of companies do not have female senior managers.
Sadly, in the mining industry, women represent only about 8 to 17% of the global mining workforce.
However, among our membership, we are blessed to have women in high-powered positions, including inspirational CEO Michelle Manook who was recently named one of the 100 Global Inspirational Women in Mining (WIM100).
Women in Mining (WIM) is a volunteer non-profit organisation dedicated to promoting the employment, retention, and advancement of women in the mining sector, are doing fantastic work empowering the current and new generation of women in the industry to ensure they are recognised and appreciated.
Over the last couple of weeks, we have reached out to a selection of inspiring females in our organisation and across our membership to tell us why they joined the mining industry, what advice they can give to aspiring females, and the quotes they live by.
Michelle Manook | Chief Executive Officer | World Coal Association
Run Your Own Race: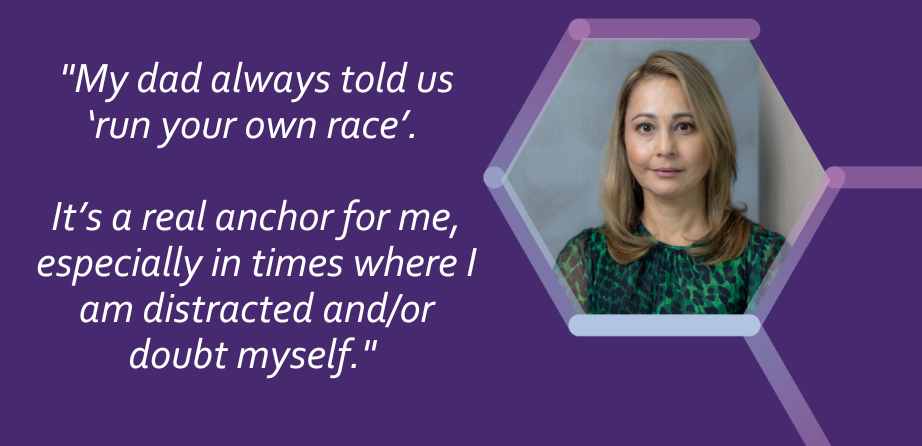 WCA CEO Michelle Manook joined the mining industry because of how meaningful it is to so many communities around the world: "I want to contribute in some small way to supporting a better understanding of that. This industry is being globally challenged to transform and this is something I want to be a part of."
Michelle's advice for aspiring females in the industry and a quote that helps Michelle stay focused comes from her Dad: "My Dad always told me 'run your own race'. It's a real anchor for me, especially in times where I am distracted or doubt myself."
Mpumi Sithole | Executive Head of Corporate Affairs | Thungela Resources
Do What's Difficult: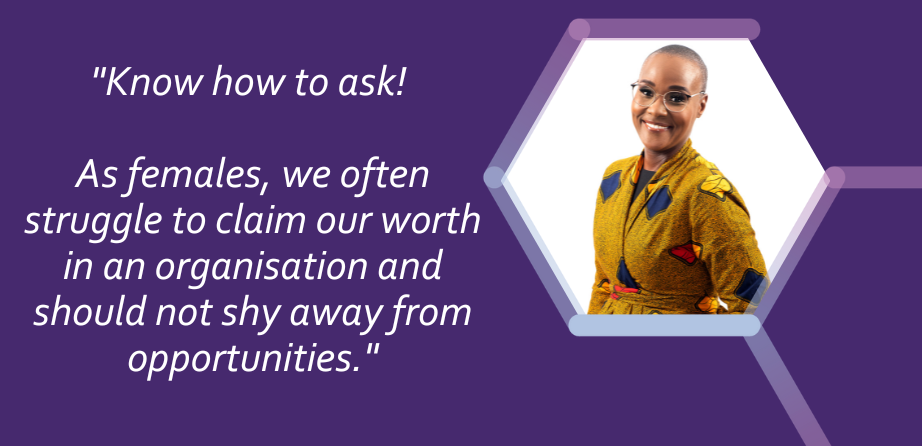 Thungela Executive Head of Corporate Affairs, Mpumi Sithole stated that she joined the coal industry because of the important role it plays in South Africa.
"Before joining the mining industry, this is not something I had even reflected on. Having spent some years in the industry, it has become clear that I was drawn to it because of how significant the industry is.
The South African economy is built on the back of the mining industry, a foreign exchange contributor to the economy, a provider of job opportunities in a country with high levels of unemployment, and more importantly the role that the industry plays in developing and positively impacting communities neighbouring the mines."
Mpumi's advice is not to be shy but shine: "Know how to ask! As females, we often struggle to claim our worth in an organization so we should not shy away from opportunities or even conversations that allow us to access resources and opportunities that can propel us forward.
Put yourself forward – not just to be involved in exciting projects – but also to take on those tasks that others may be avoiding. When you demonstrate that you're prepared to tackle extra responsibilities, you have an opportunity to showcase your breadth of skills and can-do attitude."
A quote that inspires Mpumi hails from American businesswoman and philanthropist, Sara Blakely who says: "Don't be intimidated by what you don't know. That can be your greatest strength and ensure that you do things differently from everyone else."
Daleen Lopez-Ruiz | Director of Business Development and Membership | World Coal Association
Follow Your Passion: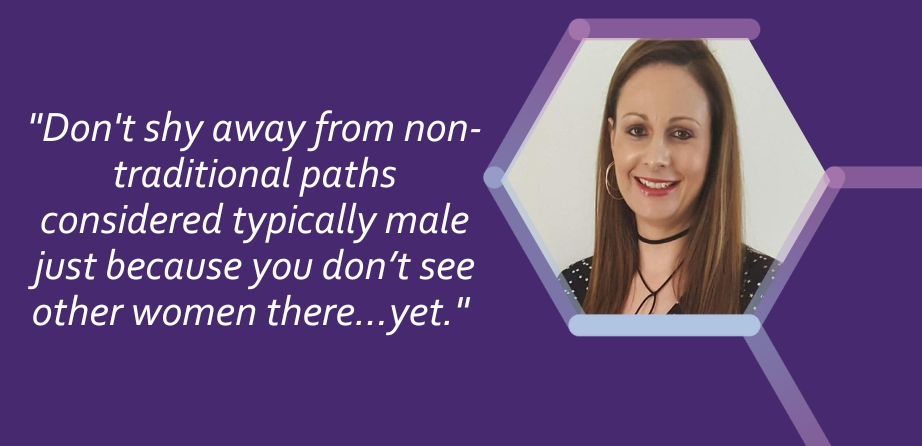 WCA Director of Business Development and Membership, Daleen Lopez-Ruiz, joined the mining industry due to its contribution to people and society. "I have a real appreciation and understanding of the impact that mining, engineering, and technology have on economies and livelihoods not just today but also in the future."
Daleen's advice for females who may be hesitant about joining a male-dominated industry, like mining is not to "shy away from non-traditional pathways considered typically male just because you don't see other women there. Yet. Also, follow your passion, join a mentoring program, and build a strong support system."
Daleen has multiple quotes that she lives by to help her stay focused: "I don't believe in failure, and I don't believe in competition. The only time you can fail is when you stop, and the only person you should consider competition is who you were yesterday." This is a quote from award-winning illustrator, Jess Goldsmith.
She also cites an inspirational quote from female education activist Malala Yousafzai: "I think realising that you are not alone, that you are standing with millions of your sisters around the world, is vital."
Martha Gwambe | Metallurgical Manager | Thungela Resources
Push the Boundaries: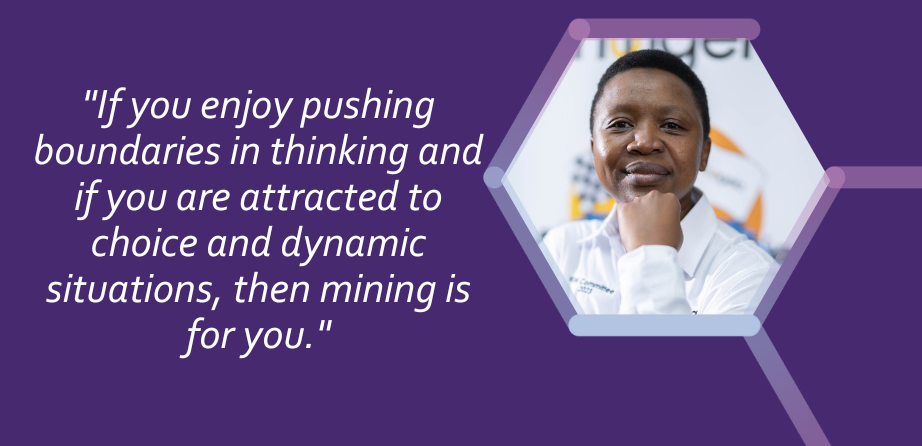 Metallurgical Manager at Thungela Resources, Martha Gwambe, sees the industry as a gateway to express herself: "I wanted to be a part of a movement that offered me independence and versatility. As a second-generation miner, it was evident to me that the financial benefits were also attractive, and I wanted that for myself. It was also important for me to be different from what the reality was for most girls was growing up in the 90s.
I always envisioned myself wearing a white lab coat and standing in front of a Bunsen burner with a glass beaker in my hand; but after learning more about mining and its many opportunities, I decided that metallurgy suited my personality far better."
Martha's advice to those thinking about joining the industry is to push yourself: "If you enjoy pushing boundaries in thinking and if you are attracted to choice and dynamic situations, then mining is for you."
A quote she would like to share is about collective achievement, "together each one achieving more."
Dipuo Mnisi | Plant Foreman | Thungela Resources
Collaborate and Create: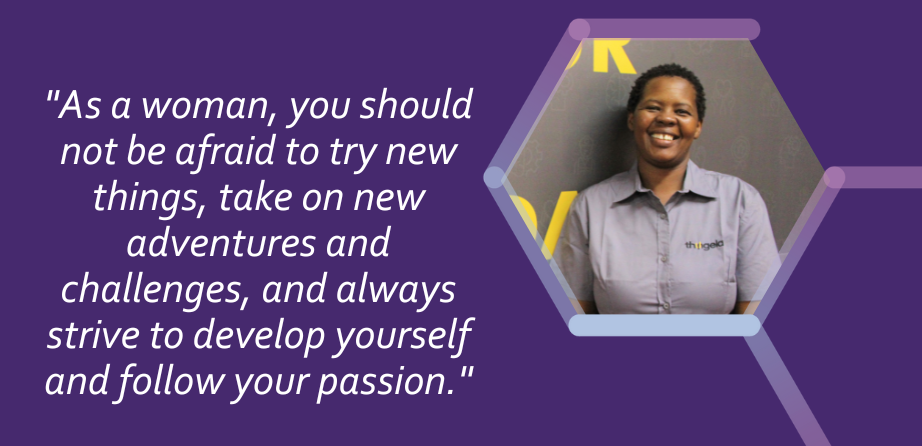 Thungela Resources Plant Foreman, Dipuo Mnisi, says she joined the mining sector due to fascination and faith: "It was curiosity for the industry and a strong belief that women can thrive in the mining industry alongside their male counterparts."
Dipuo's advice to aspiring women is to achieve through collaboration "Women need to collaborate and create environments that are conducive to success. Additionally women need to create supportive teams that thrive for excellence. As a woman, you should not be afraid to try new things, take on new adventures and challenges, and always strive to develop yourself and follow your passion."
Dipuo's favourite quote is an oldie but a goodie: "The world is your oyster, and anything is possible."
Toshiko Fujita | Senior Assistant Secretary | Japan Coal Frontier Organization (JCOAL)
Be Confident: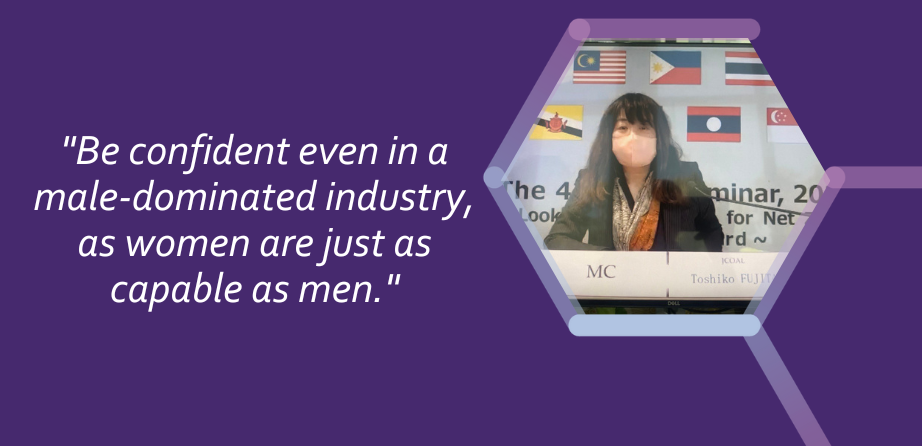 Japan Coal Frontier Organization Senior Assistant Secretary, Toshiko Fujita says that she has worked in the energy industry for more than 20 years, much of that time in coal. Much of her expertise has been gleaned by managing events and conferences to enhance the education and understanding of our industry.
Toshiko's advice for young females is to be confident even in a male-dominated industry, because women are just as capable as men.
Josie Vidal | Chief Executive Officer | Straterra
Back Yourself All the Way: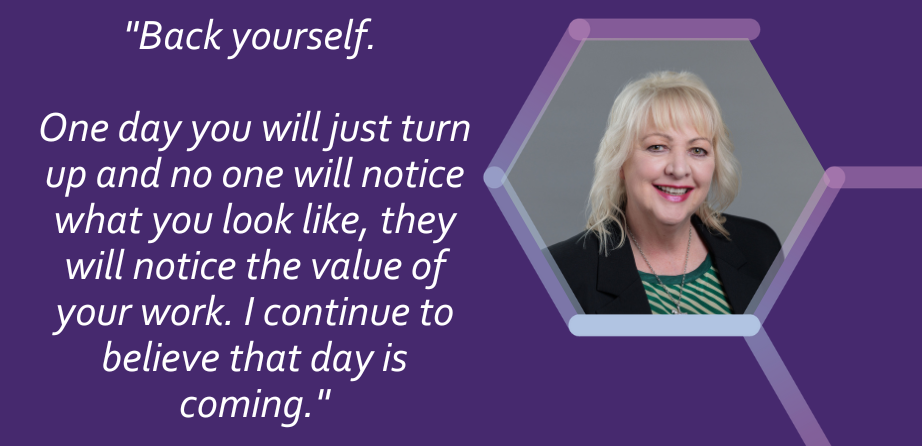 Straterra CEO, Josie Vidal, joined the industry because of the positive impact mining has in our lives and wanted to change the negative misconception. "I believe mining in New Zealand has tremendous growth potential as people realise the vital role minerals play in their everyday lives and move to support sustainable and responsible mining in their own backyard, which benefits all New Zealanders.
"I have a background in politics and industry advocacy and wanted the challenge of changing negative viewpoints about mining. There is much to be positive about, particularly in New Zealand where we have strict laws around health and safety and work conditions and stringent environmental protection regulations."
Josie's advice is to believe in yourself and make valuable contributions. "Back yourself. If we look at whatever work we want to do as within our capabilities, something we are interested in and care about, and something we can make a valuable contribution to, then other people will look at our work that way too. One day you will just turn up and no one will notice what you look like, they will notice the value of your work. I continue to believe that day is coming."
A quote Josie is particularly fond of comes from a famous South Korean character, Min Seo-Hyun: "Good shoes take you to good places."
Rosemary Falcon | Technical Director | Fossil Fuel Foundation
Work Doubly Hard: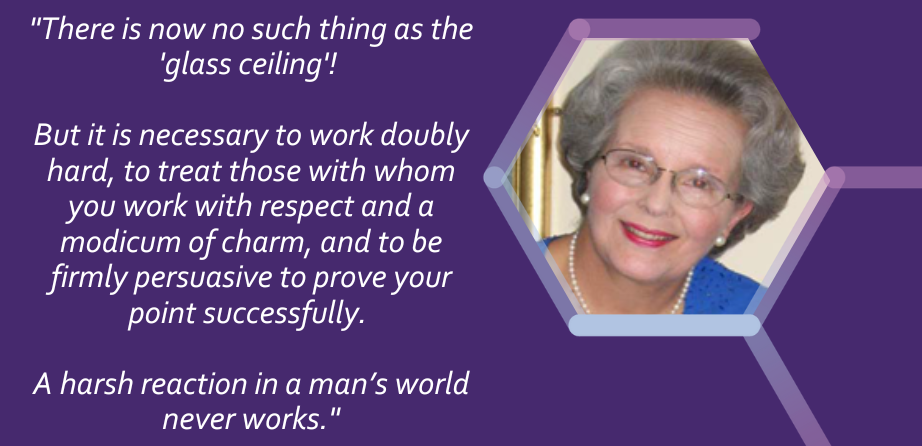 Technical Director at the Fossil Fuel Foundation, Professor Rosemary Falcon asserts that "there is now no such thing as the 'glass ceiling!'" and advises young women to "work doubly hard, to treat those with whom you work with respect and a modicum of charm, and to be firmly persuasive to prove your point successfully. Harsh reaction in a man's world never works."
This article demonstrates how the coal value chain is not only transforming through technology. It is also recognising that a more potent and powerful workforce combines the talents of all sexes, and that gender equality builds the best economic, social, and environmental results, both now and for the future.
We wish you all a day of acceptance, appreciation, and acknowledgment.